Special Sunday School - Reformation Revisited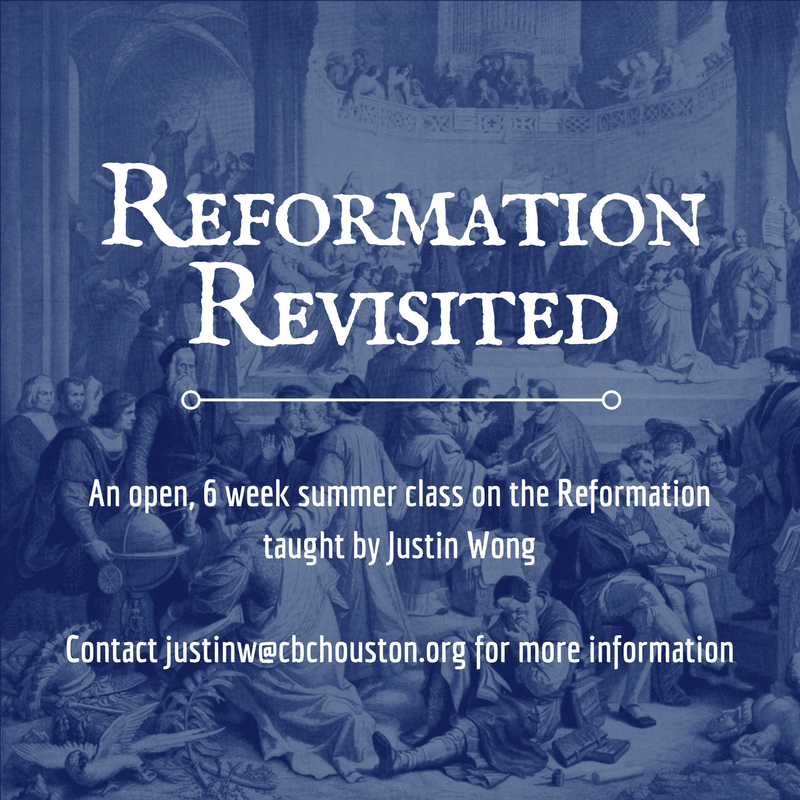 2017 celebrates the 500th anniversary of one of the biggest historical events in history, the Protestant Reformation. We look to study the reformation for these three reasons:
This movement brought focus back to the Bible, the gospel, and its mission.

The remembrance of this movement focuses us on finding our place in history.
The spirit of the Reformation is extraordinarily relevant to our contemporary world and the problems it faces.
Join us in this brief 6-week course as we seek to cover various topics of the reformation through lecture, class participation, and off-campus study.
Course Overview:
June 11: Framing the Reformation: Historical Context of the Reformation
June 18: Justification by Faith Alone
June 25: Sola Scriptura
July 9: The true Church
July 16: The Sacraments
July 23: Baptists & the Reformation
Room Location: 134
Full Syllabus found at: https://docs.google.com/document/d/1EMHsPQdjhot23dyRBChUokxWqsEOYwt-c1Qz3ukd-bI/edit